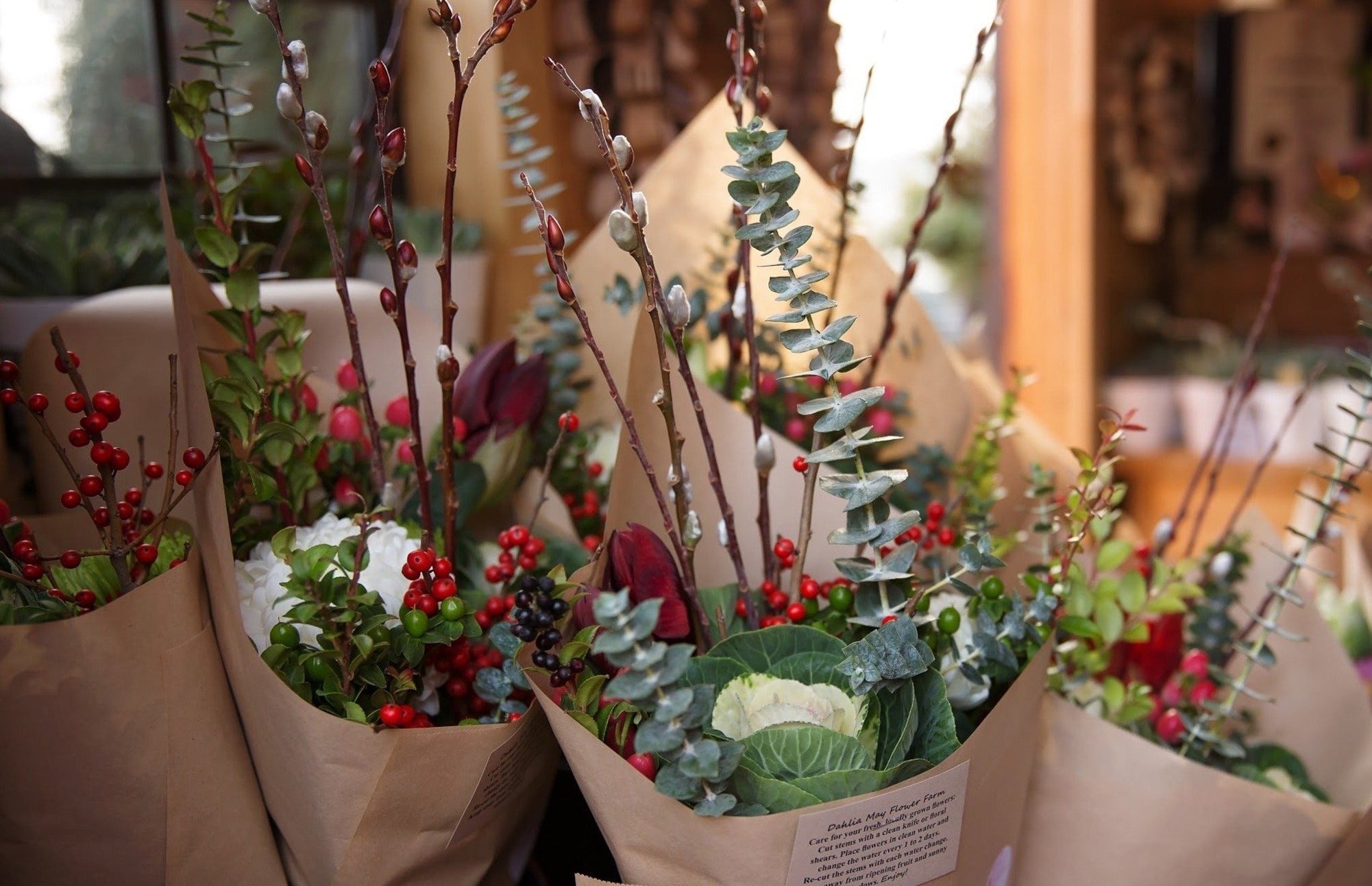 4 or 5 Week November Bouquet Subscription - 2023
---
The 4 or 5 week November flower subscription runs from November 1st through to November 29th for Wednesdays and November 3rd through to November 24th for Fridays.
You will receive a beautiful hand-tied bouquet of seasonal fresh blooms wrapped in kraft paper every Wednesday for 5 weeks or every Friday for 4 weeks in November. These bouquets are perfect for any flower lover's home, as a gift, or for a business front entrance. Care instructions are attached to each bouquet. This is a great way to enjoy the vibrant beauty of our fresh flowers throughout the winter with a beautiful mix of blooms all grown in Ontario greenhouses.
Please Note: We will be supplementing these bouquets with blooms from other local Ontario farms. This ensures that we can supply you with premium Ontario grown blooms throughout the entire month of November.
Pickup and delivery dates are as follows for Wednesdays:
November 1st, 8th, 15th 22nd, 29th.
Or
Pickup and delivery dates are as follows for Fridays:
November 3rd, 10th, 17th, 24th.

Please Note:
Delivery is available in the following areas:
Batawa, Belleville, Brighton, Carrying Place, Campbellford, Codrington, Colborne, Cobourg, Deseronto, Grafton, Foxboro, Frankford, Napanee, Prince Edward County, Shannonville, Stirling, Trenton, Tyendinaga, Warkworth, Wooler
All contactless deliveries take place between 9am-5pm. Due to a high volume of orders we are not able to guarantee a delivery time. You will be receiving an email on the morning of your scheduled delivery with a 2h window in which we expect your delivery to arrive. Our drivers complete their routes at 5pm daily. Don't hesitate to call us at 613-403-5055 if your order hasn't arrived by 5pm.