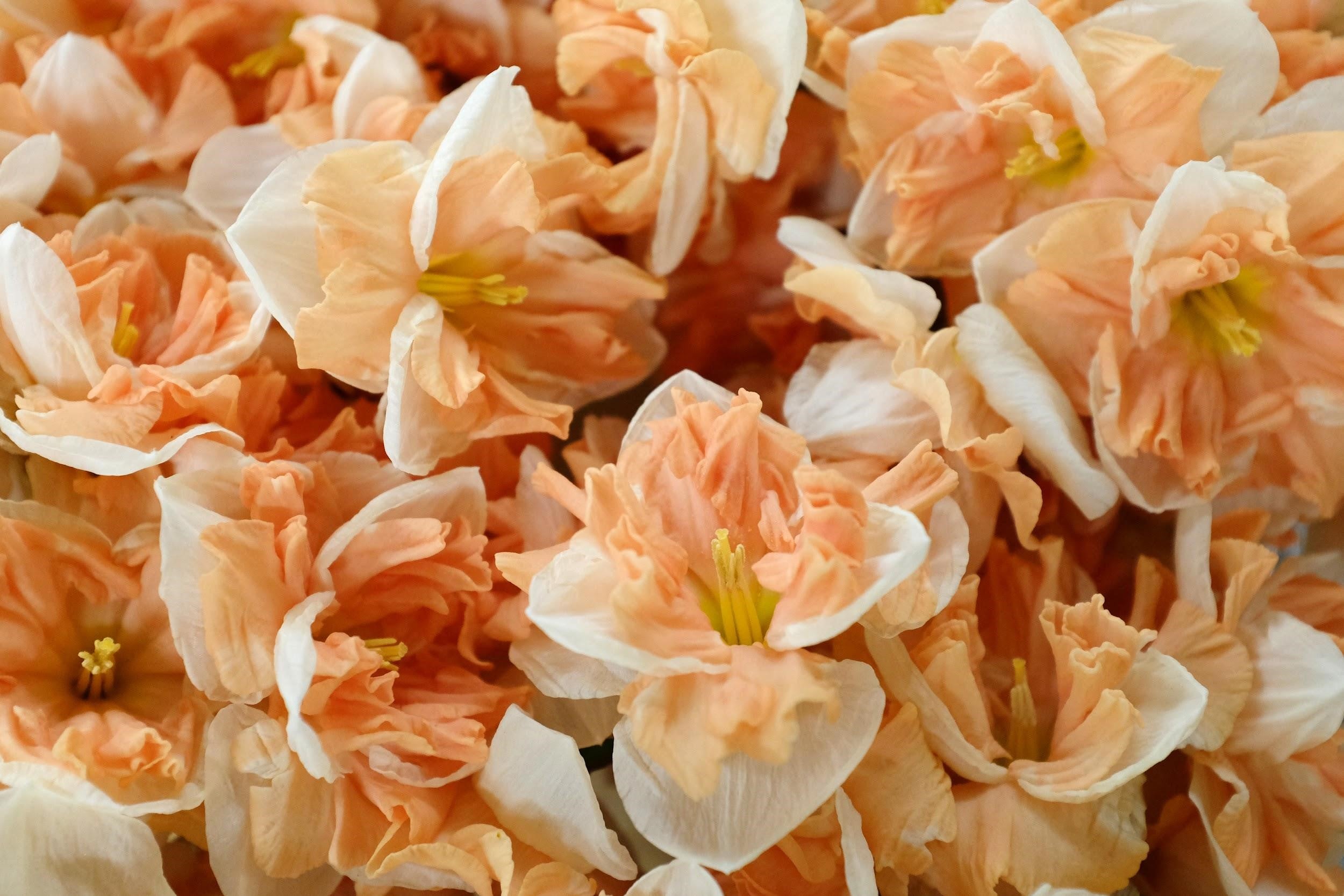 Apricot Whirl Daffodil Bulbs
---
Apricot Whirl is a creamy white daffodil with a gorgeous salmon blush centre. These flowers are almost 4" across, large and beautiful and reminiscent of the flowers you see in the Dutch Masters paintings. It's one of our very favourite Daffodils.
Daffodil bulbs are deer and rabbit resistant.
Height: 16"
Classification: Mid Season
Planting depth: 4-6"
Planting time: Fall
Quantity: 10 bulbs
Orders will be shipped in order that they were received, beginning on October 10th.