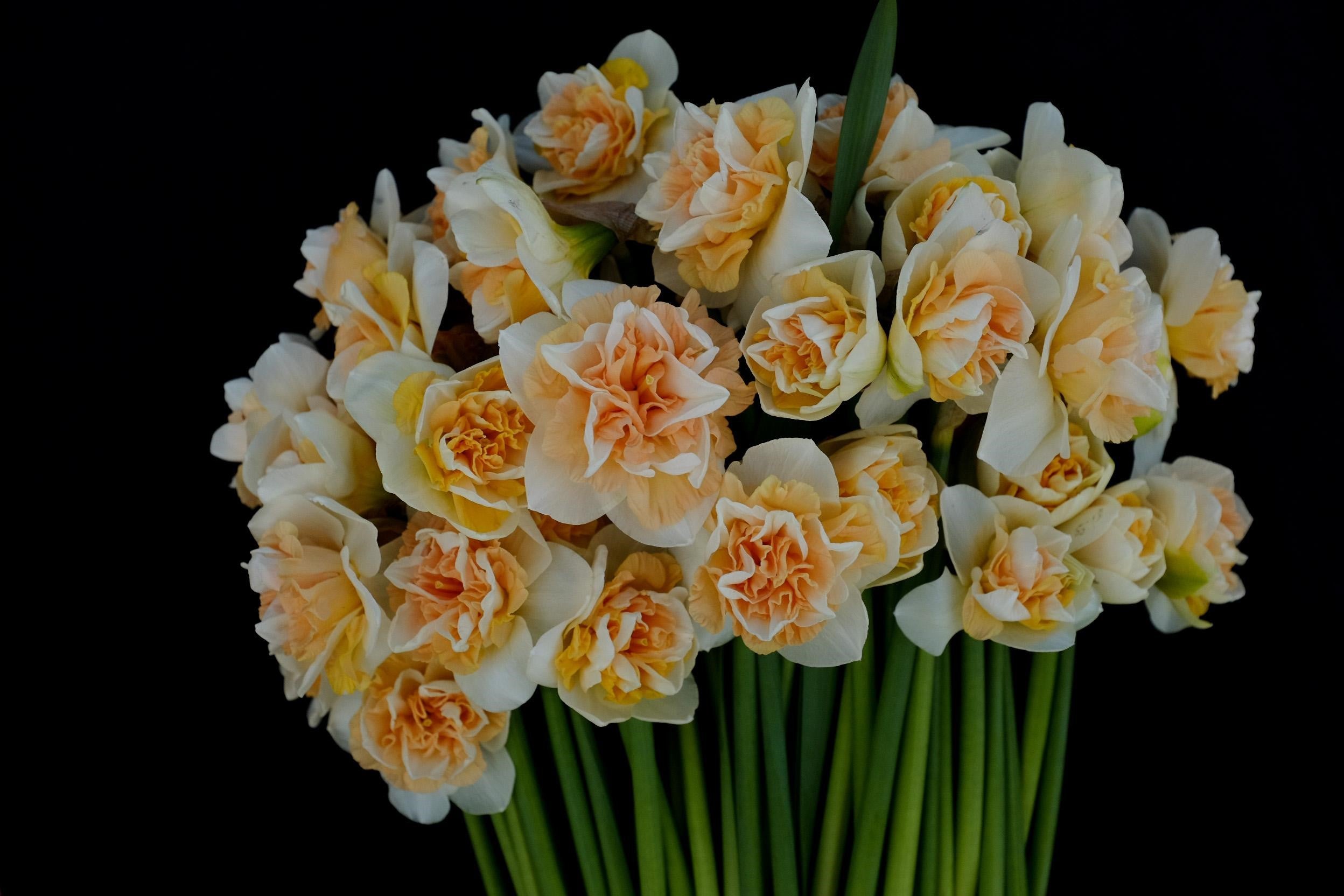 Delnashaugh Daffodil Bulbs
---
Delnashaugh features double centred blooms that span up to 4" across, with creamy white edges and soft ruffled apricot pink centres. These blooms have strong stems and last well in both the garden and in a vase as a cut stem.
Daffodil bulbs are deer and rabbit resistant.
Height: 16-18"
Classification: Mid-Late Season
Planting depth: 4-6"
Planting time: Fall
Quantity: 10 bulbs
Orders will be shipped in order that they were received, beginning on October 10th.