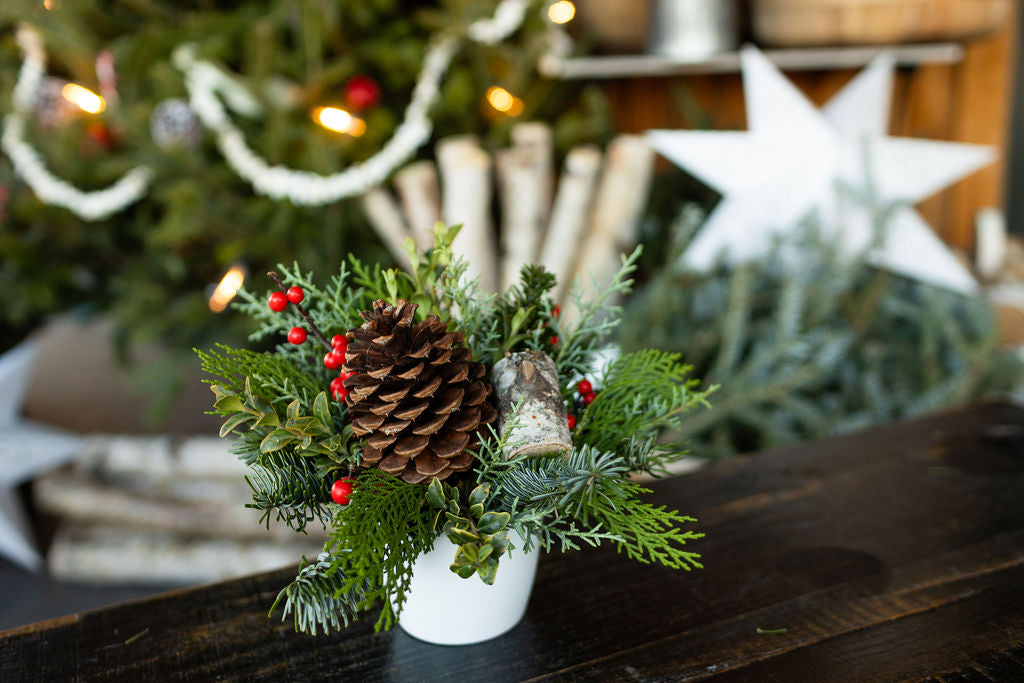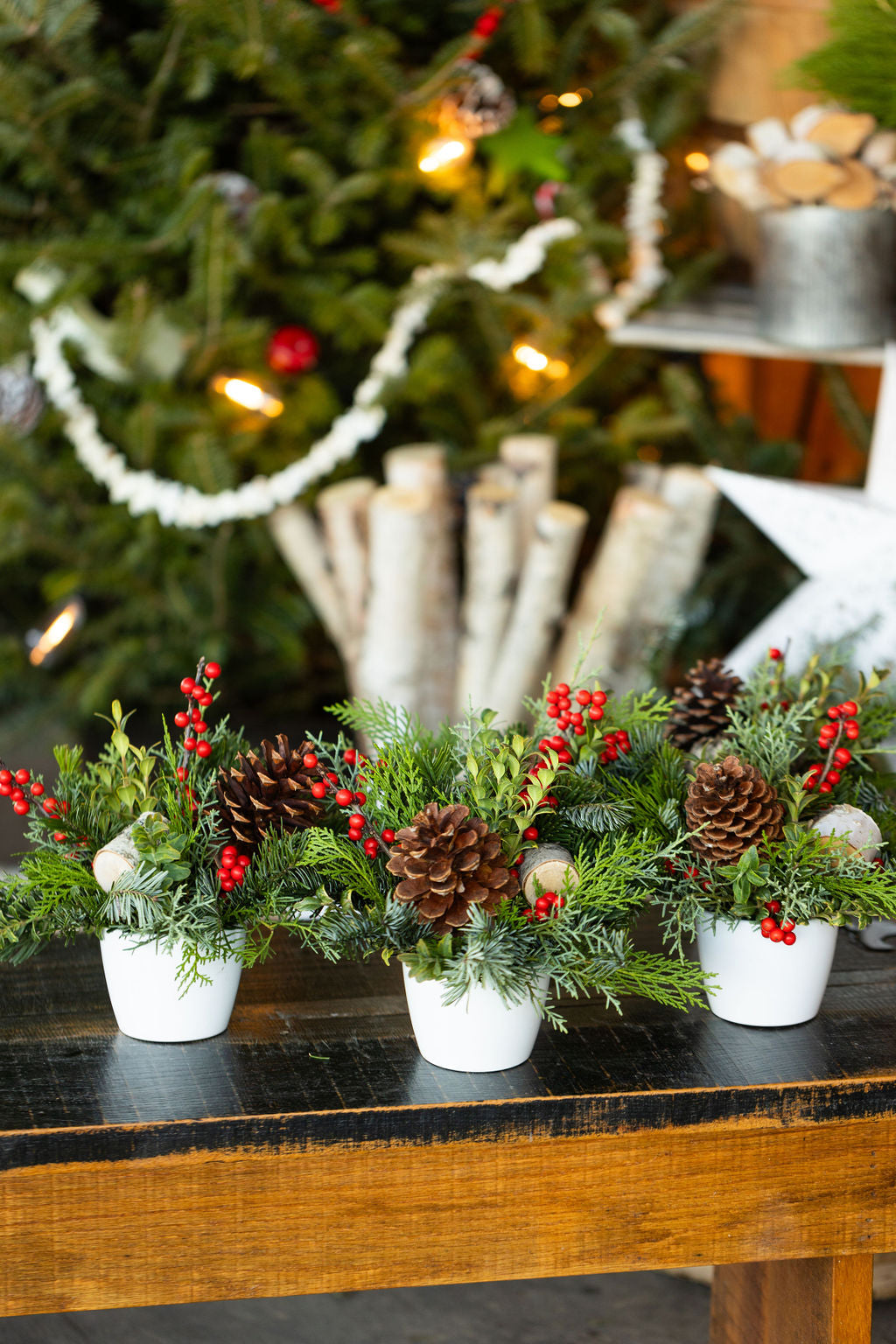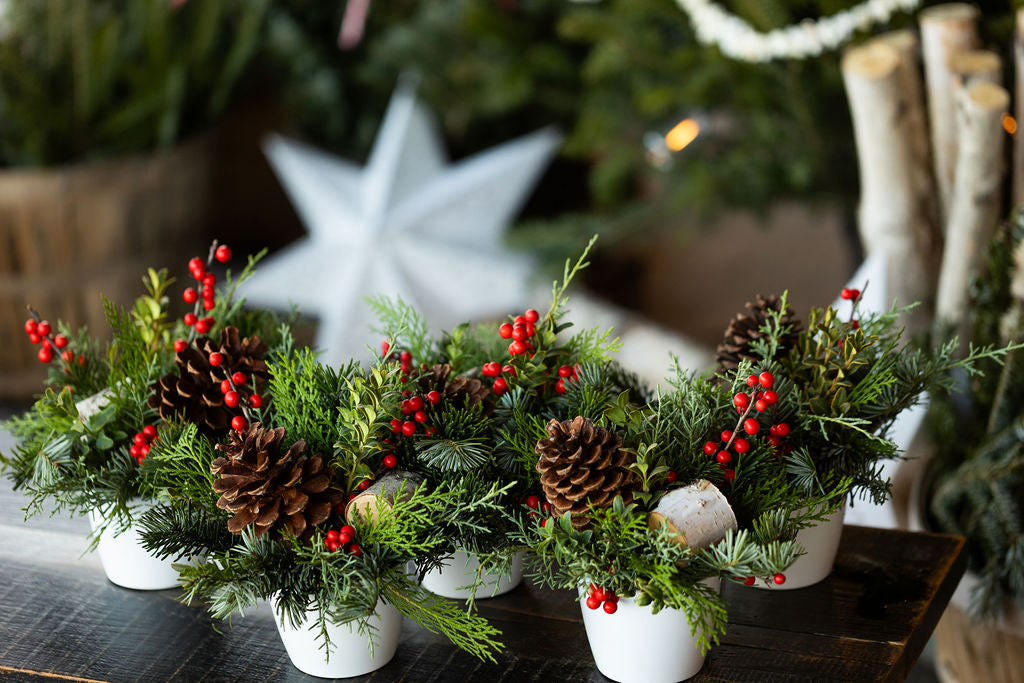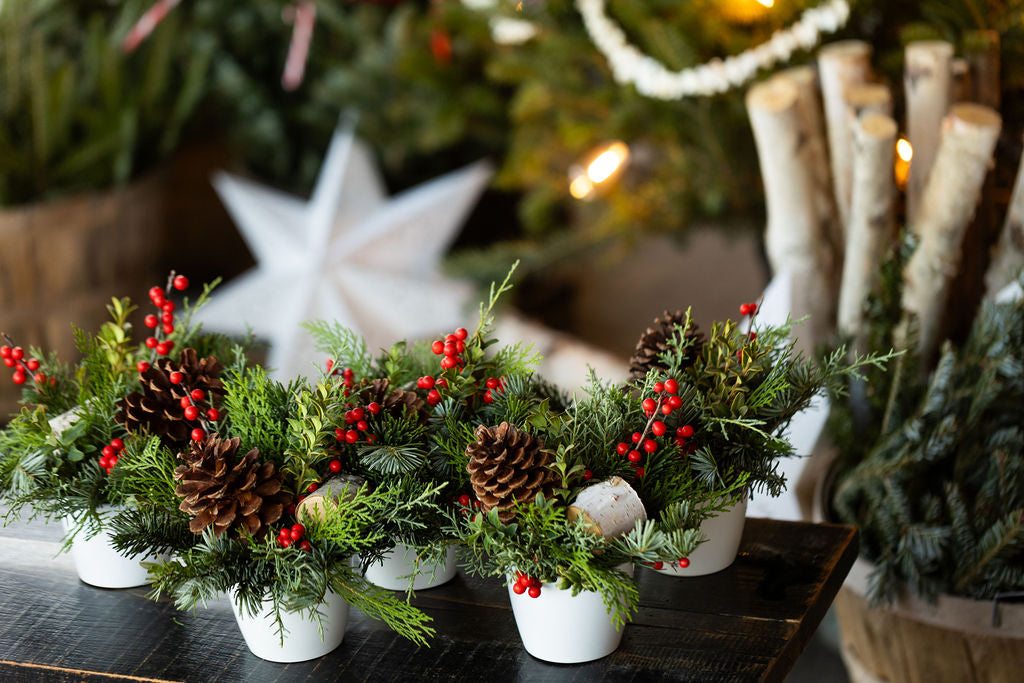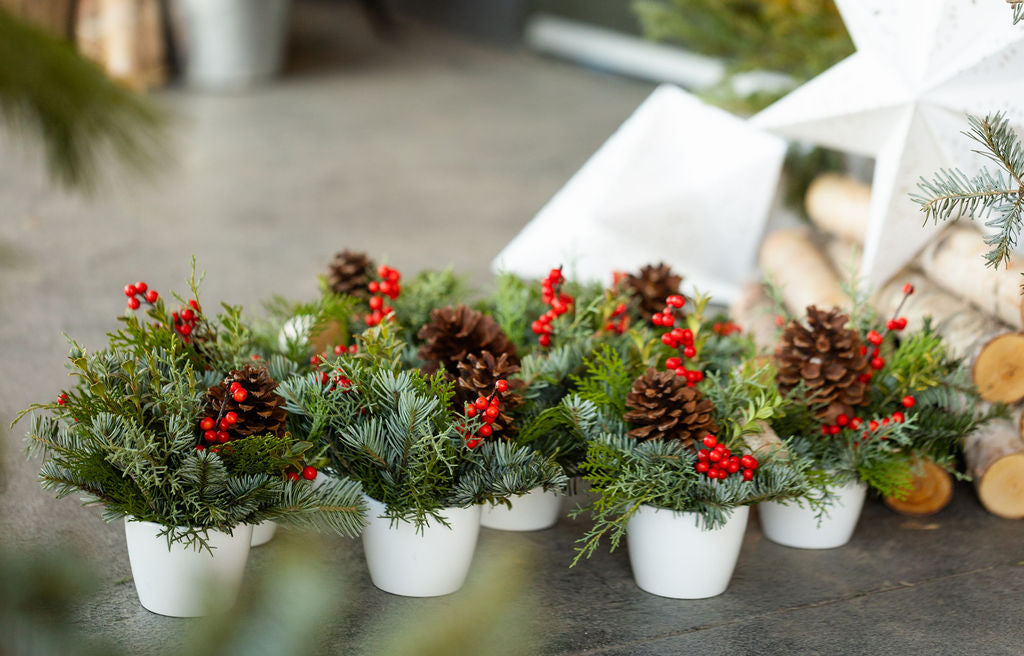 Holiday Cheer Arrangement
---
Our Holiday Cheer Arrangements are created with berries, birch, pine cones and winter greens. Each arrangement is 3"x 3". These arrangements are long lasting and make perfect gifts for teachers, support workers/staff, essential workers and anyone you would like to recognize and treat over the holiday season.
We have a minimum order of $25 for delivery, so a minimum of two of these arrangements will be required for a delivery order. Individual arrangements are available in a quantity of one at our Farmstand. 
Please Note:
Delivery is available in the following areas:

Batawa, Belleville, Brighton, Carrying Place, Campbellford, Codrington, Colborne, Cobourg, Deseronto, Grafton, Foxboro, Frankford, Napanee, Prince Edward County, Shannonville, Stirling, Trenton, Tyendinaga, Warkworth, Wooler

All contactless deliveries take place between 9am-5pm. Due to a high volume of orders we are not able to guarantee a delivery time. You will be receiving an email on the morning of your scheduled delivery with a 2h window in which we expect your delivery to arrive. Our drivers complete their routes at 5pm daily. Don't hesitate to call us at 613-403-5055 if your order hasn't arrived by 5pm.