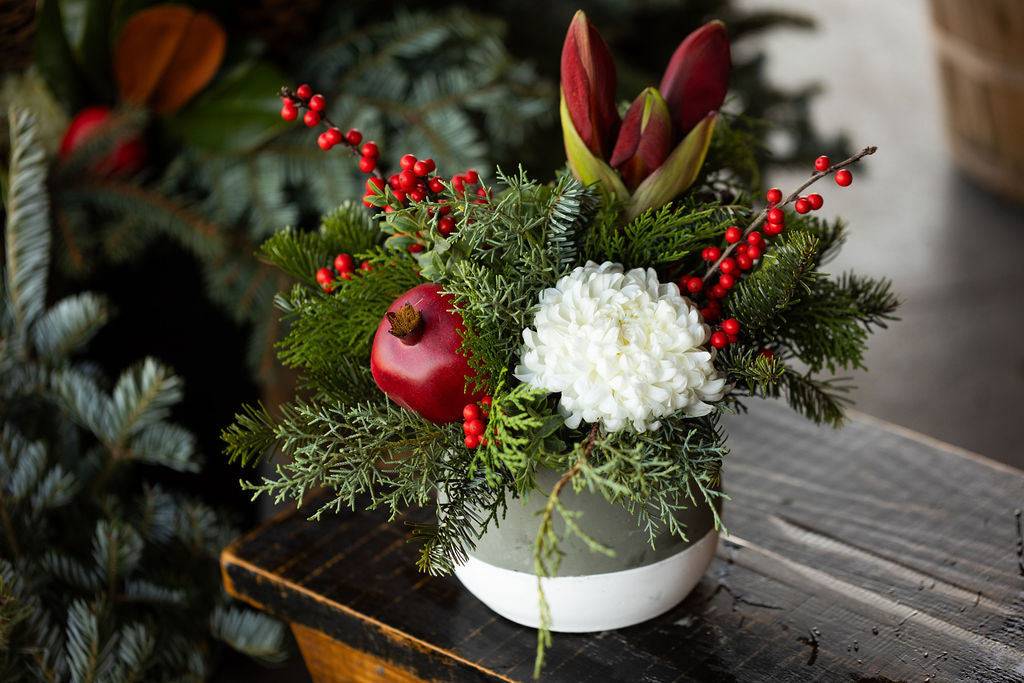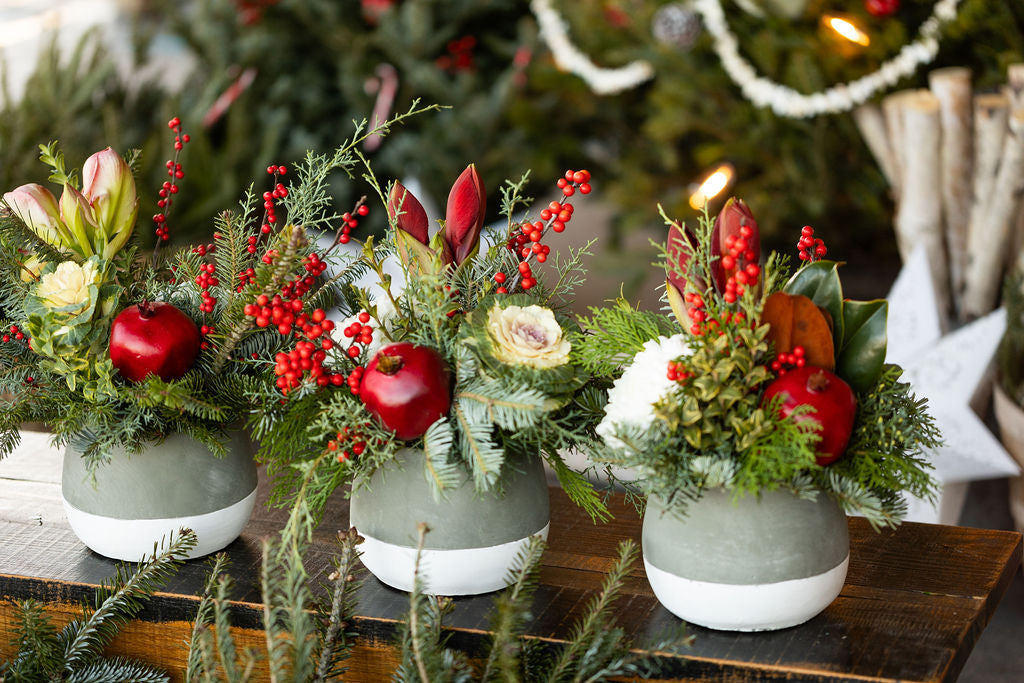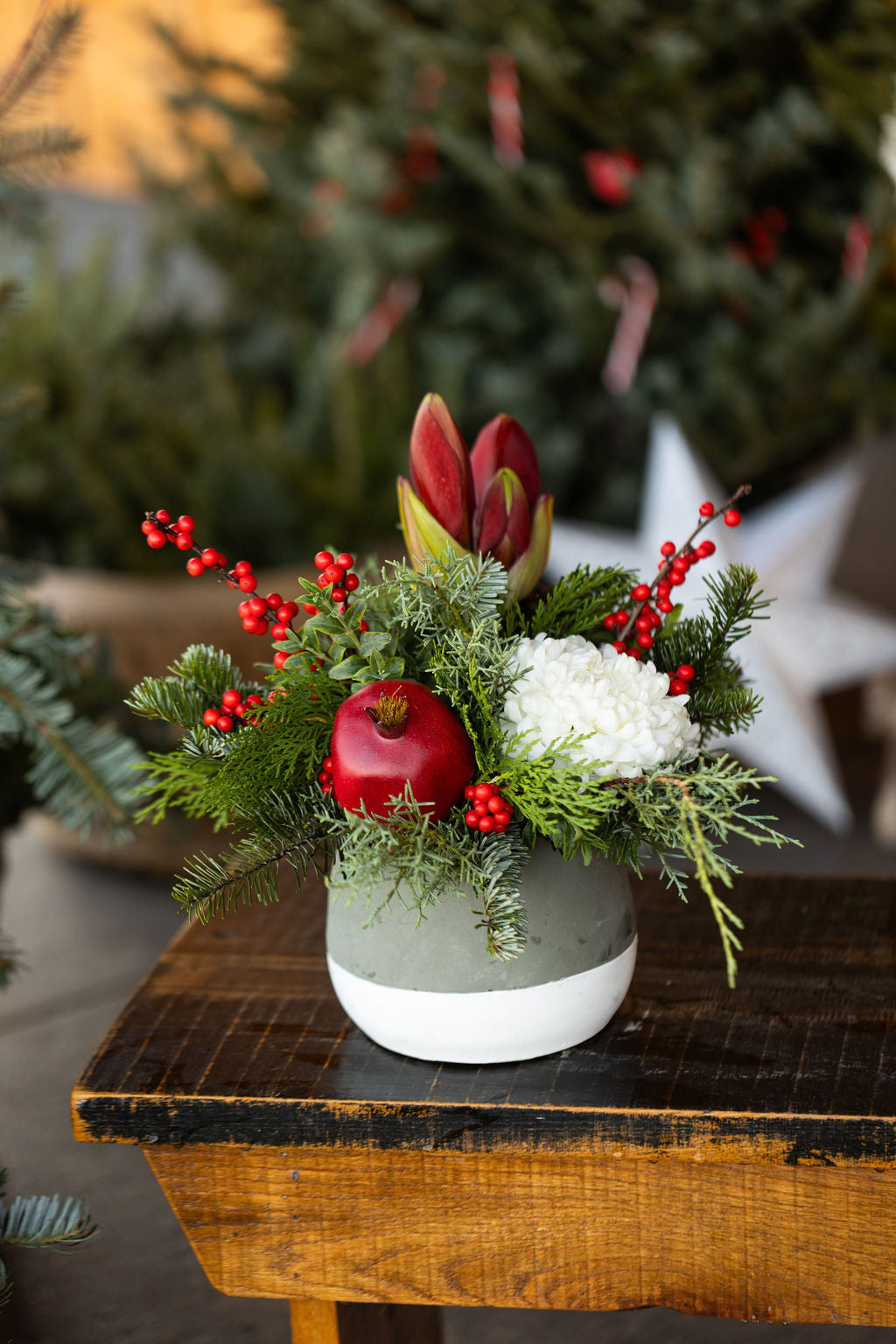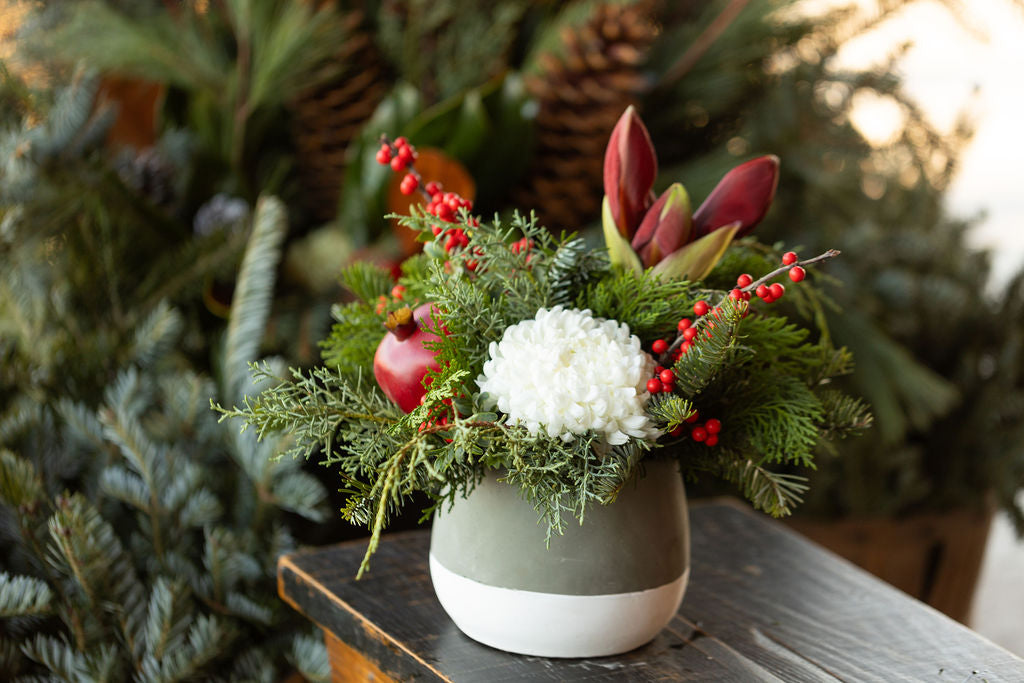 Medium Holiday Arrangement
---
These round glazed ceramic containers are full of fresh greenery, pomegranates, cones, berries, and more. The flowers included are all quite long lasting, making these perfect for Holiday tables. 
We expect the fresh flowers in this arrangement to last for 5-5 days, the greenery and other decorative elements will last much longer, provided that they are kept well hydrated.
Please Note:
Due to cold weather, someone will need to be available to accept your delivery unless other arrangements are made.
The photos provided are inspiration for the gorgeous blooms we sell. Our arrangement may not appear directly as shown in these images. We occasionally need to make substitutions to blooms when there are crop shortages. We take great care in hand selecting every bloom we include in each arrangement, ensuring our customers receive good value. We source from premium Ontario growers. All of the flowers offered through our farm are 100% Ontario grown.

Delivery is available in the following areas:

Batawa, Belleville, Brighton, Carrying Place, Campbellford, Codrington, Colborne, Cobourg, Deseronto, Grafton, Foxboro, Frankford, Napanee, Prince Edward County, Shannonville, Stirling, Trenton, Tyendinaga, Warkworth, Wooler

All contactless deliveries take place between 9am-5pm. Due to a high volume of orders we are not able to guarantee a delivery time. You will be receiving an email on the morning of your scheduled delivery with a 2h window in which we expect your delivery to arrive. Our drivers complete their routes at 5pm daily. Don't hesitate to call us at 613-403-5055 if your order hasn't arrived by 5pm.