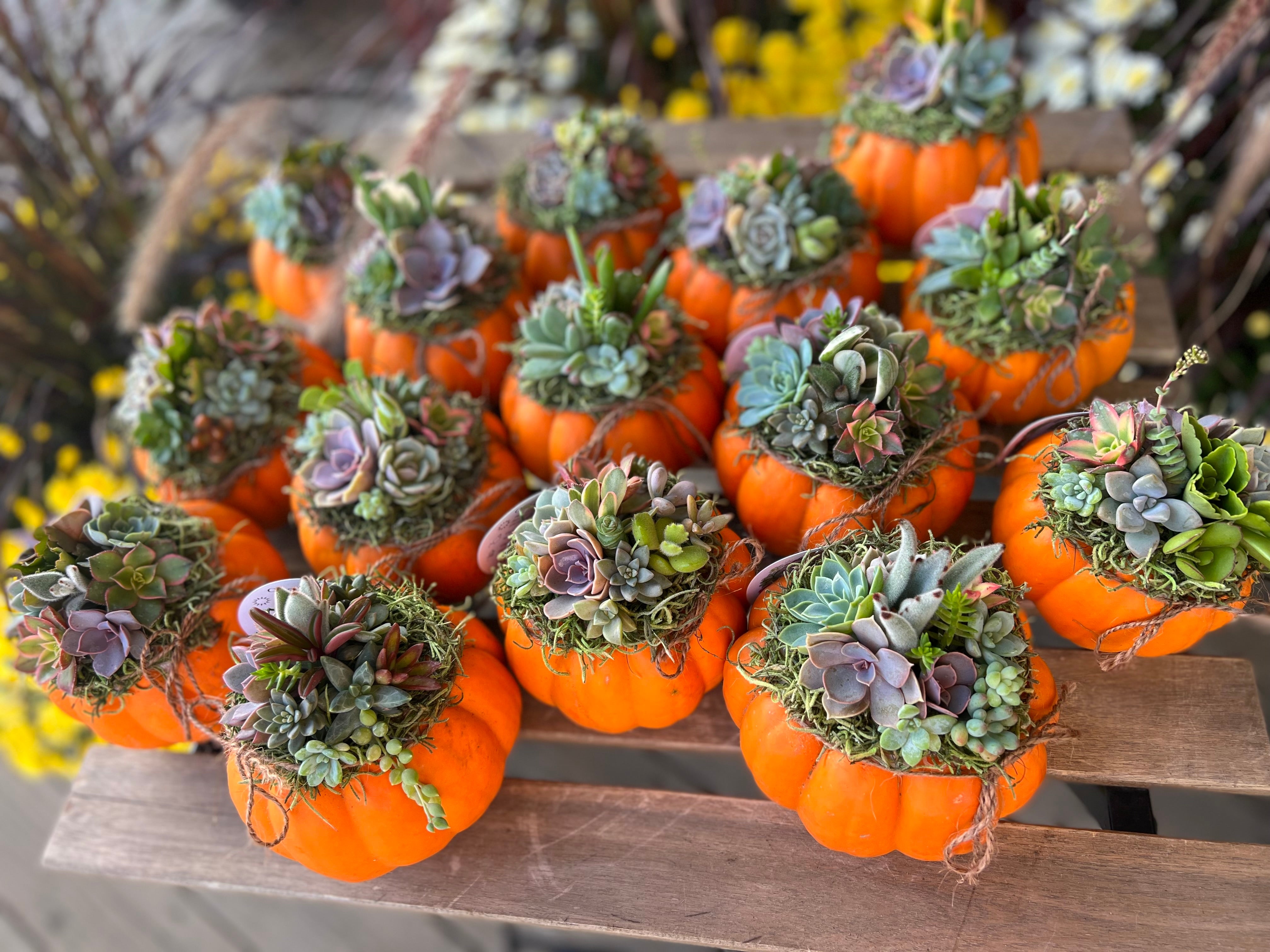 Mini Orange Succulent Pumpkin
---
These are mini gourd-sized orange pumpkins with assorted succulents. 
Our succulent pumpkins are made with REAL locally grown pumpkins. We have not cut into the pumpkins, instead we have placed moss and succulents on top. These pumpkins will last 2 to 3 months and the succulents will last indefinitely, as long as you take the rooted succulent out of the moss and plant them when the pumpkin is finished. Each pumpkin comes with a care tag on it.
These arrangements are created by Canadian Succulents, a small female owned business east of Toronto, Ontario. 
Please Note:
Delivery is available in the following areas:

Batawa, Belleville, Brighton, Carrying Place, Campbellford, Codrington, Colborne, Cobourg, Deseronto, Grafton, Foxboro, Frankford, Napanee, Prince Edward County, Shannonville, Stirling, Trenton, Tyendinaga, Warkworth, Wooler

All contactless deliveries take place between 9am-5pm. Due to a high volume of orders we are not able to guarantee a delivery time. Our drivers complete their routes at 5pm daily. Don't hesitate to call us at 613-403-5055 if your order hasn't arrived by 5pm.