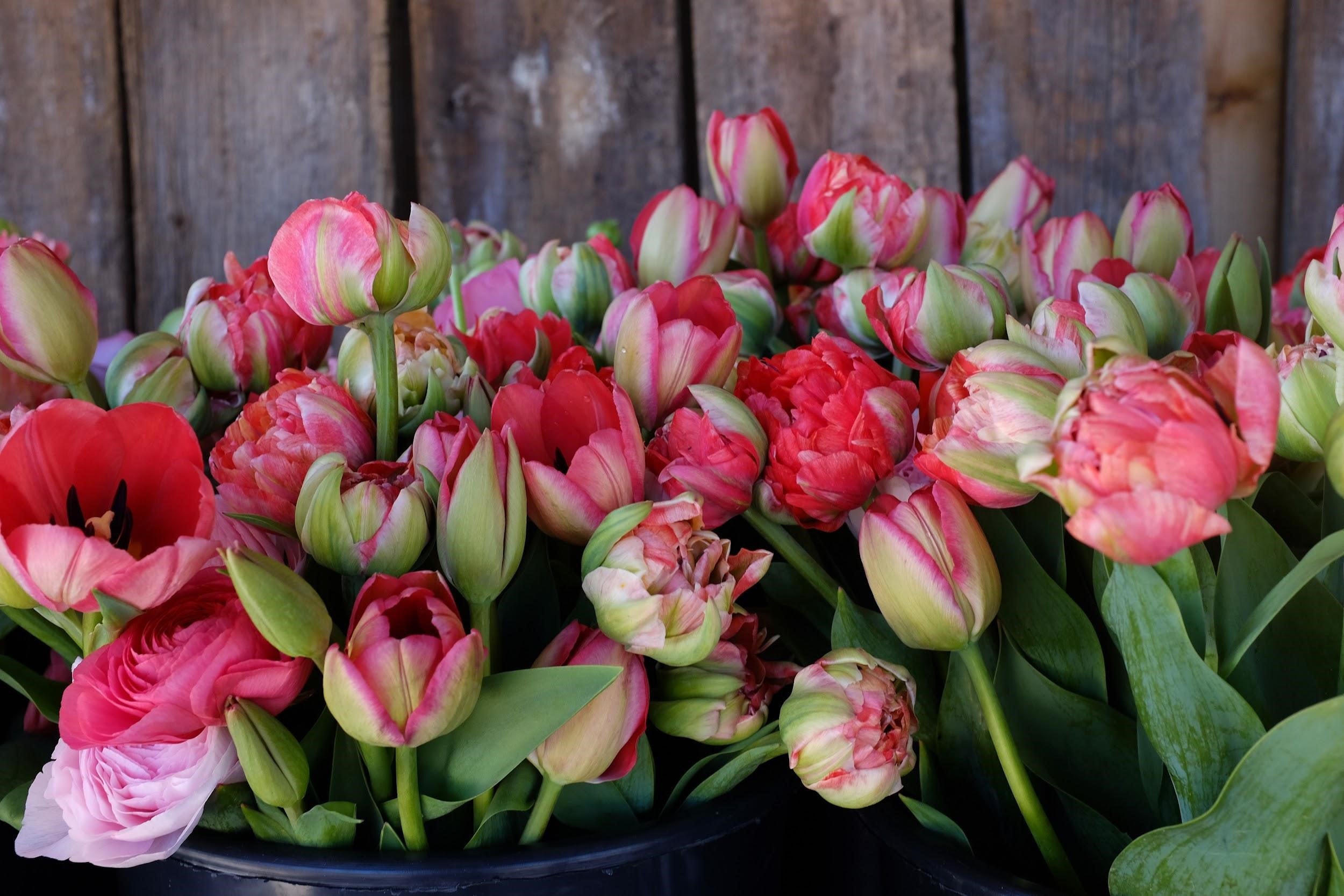 Renown Unique Tulip Bulbs
---
These tulips blew us away last season and are easily one of our favourite varieties! They feature large double petaled heads and bright watermelon colouring brushed with hints of fresh green. They remind us of large juicy peonies and we can't grow enough of them!
Height: 18"
Classification: Late Season Double
Planting depth: 4-6"
Planting time: Fall
Quantity: 10 bulbs
Orders will be shipped in order that they were received. There may be delays due to volume of orders.