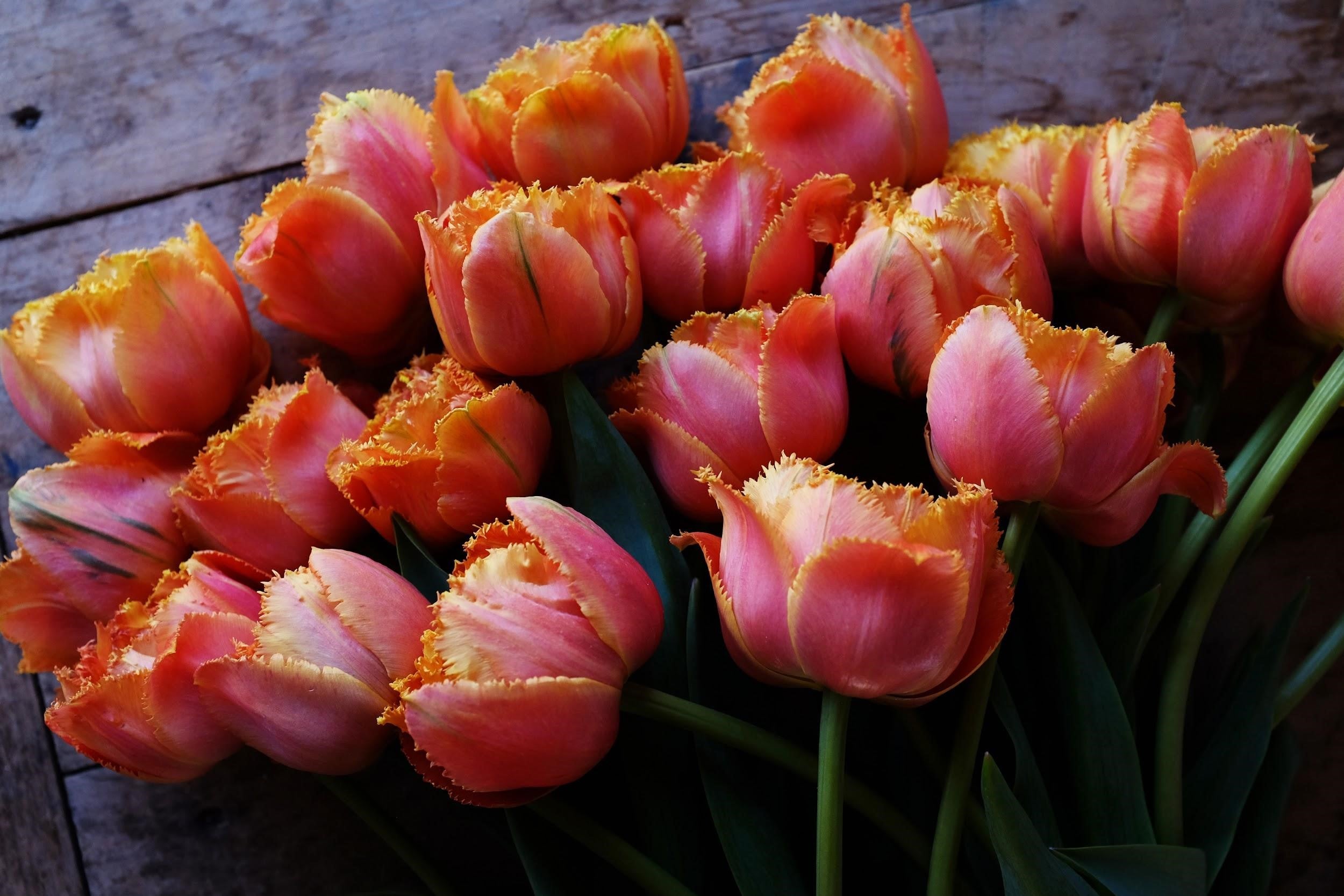 Sensual Touch Tulip Bulbs
---
Bronze and Orange in colour, the double petals are full of beautiful fringes. This tulip opens up large and lasts extremely well. Although it's one of our very favourites to grow, it's getting harder and harder to source these bulbs each year. This variety is quickly becoming a rare gem! 
Height: 16"
Classification: Late Season Double
Planting depth: 4-6"
Planting time: Fall
Quantity: 10 bulbs
Orders will be shipped in order that they were received. There may be delays due to volume of orders.