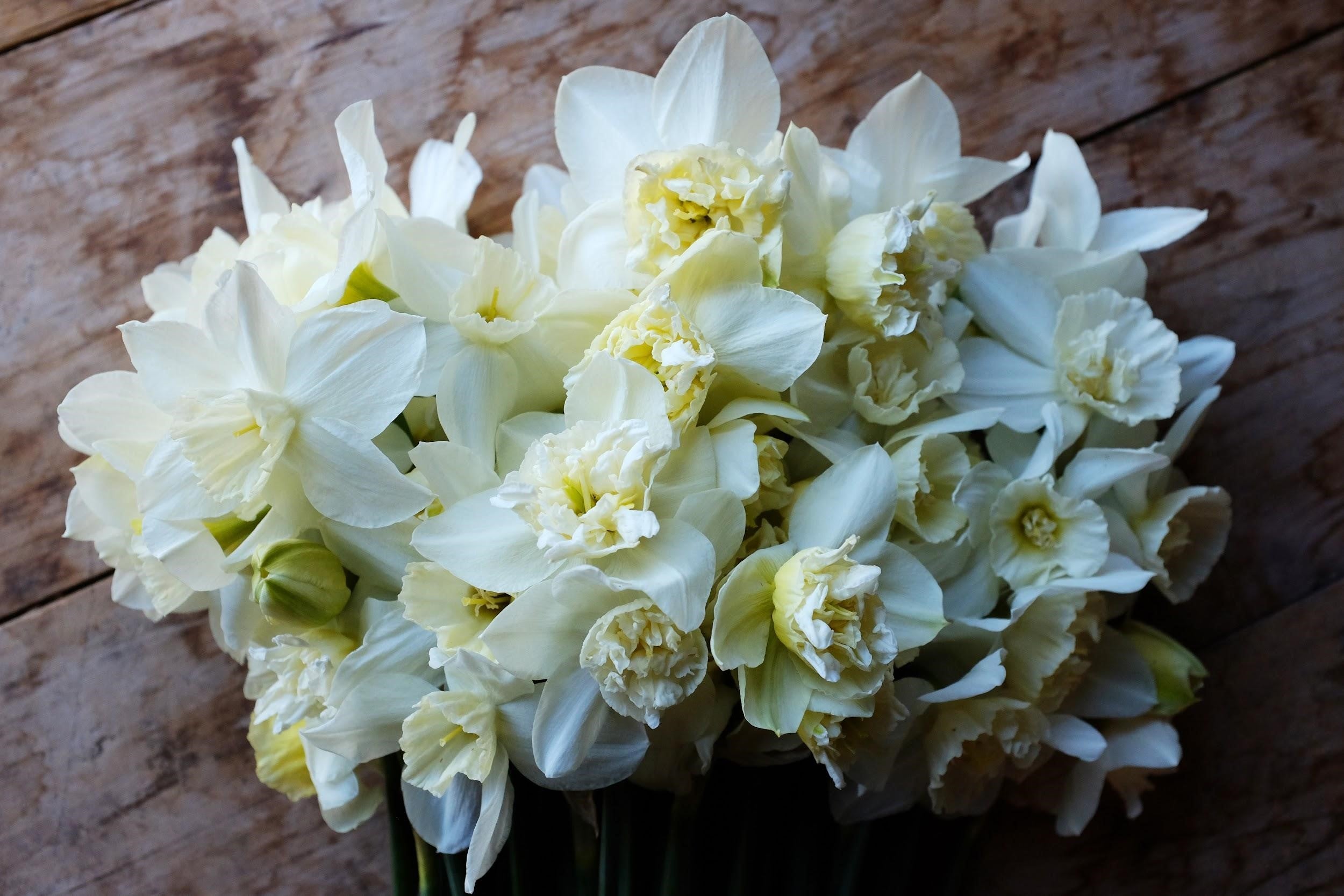 White Marvel Daffodil Bulbs - COMING SEPTEMBER 17TH!
---
White Marvel is a sweet miniature daffodil with a grilled double flowering cup and multiple blooms per stem. This variety produces reliably for years to come as a perennial in the garden.
Daffodil bulbs are deer and rabbit resistant.
Height: 10-14"
Classification: Early Season
Planting depth: 4-6"
Planting time: Fall
Quantity: 10 bulbs
Orders will be shipped in order that they were received. There may be delays due to volume of orders.