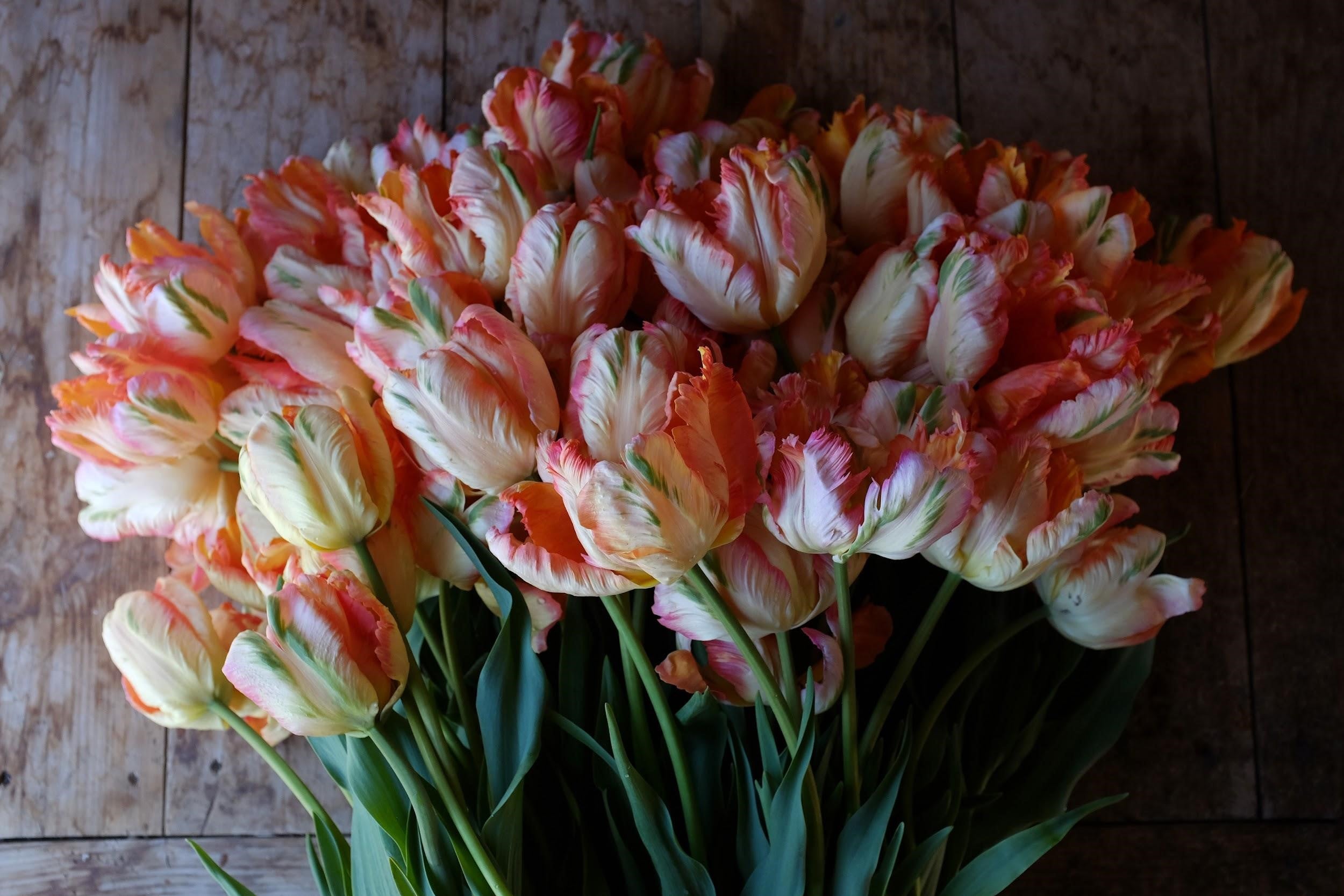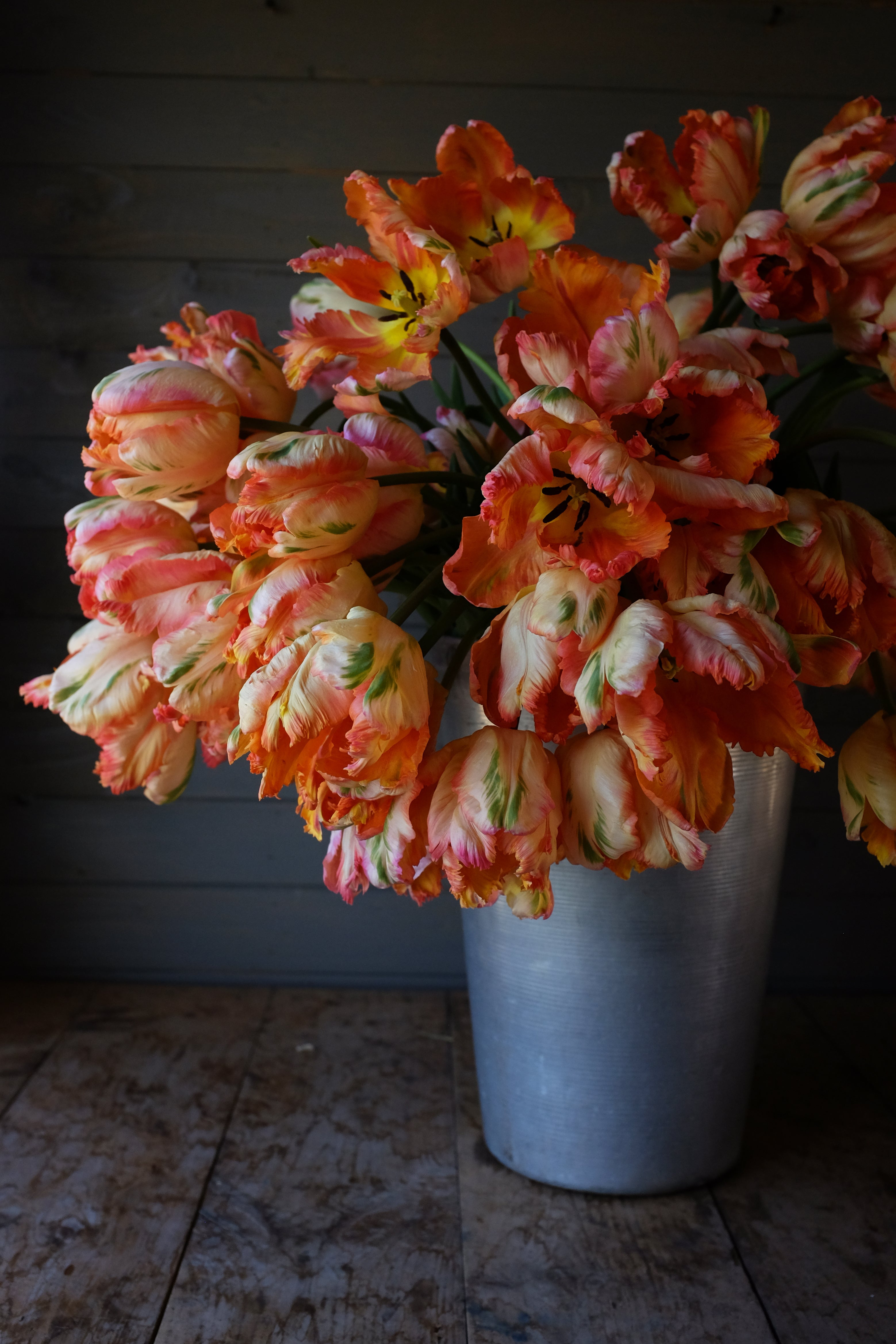 Apricot Parrot Tulip Bulbs
---
Apricot Parrot is an artist's dream. Tall stems produce gorgeous apricot blooms with white, salmon and blush splashed on incredible ruffled petals. The flowers open large and the colours inside are striking. It's easy to see why tulips like this are featured in many Dutch still life paintings.
Height: 16-24"
Classification: Late Season Parrot
Planting depth: 4-6"
Planting time: Fall
Quantity: 10 bulbs
Orders will be shipped in order that they were received, beginning on October 10th.