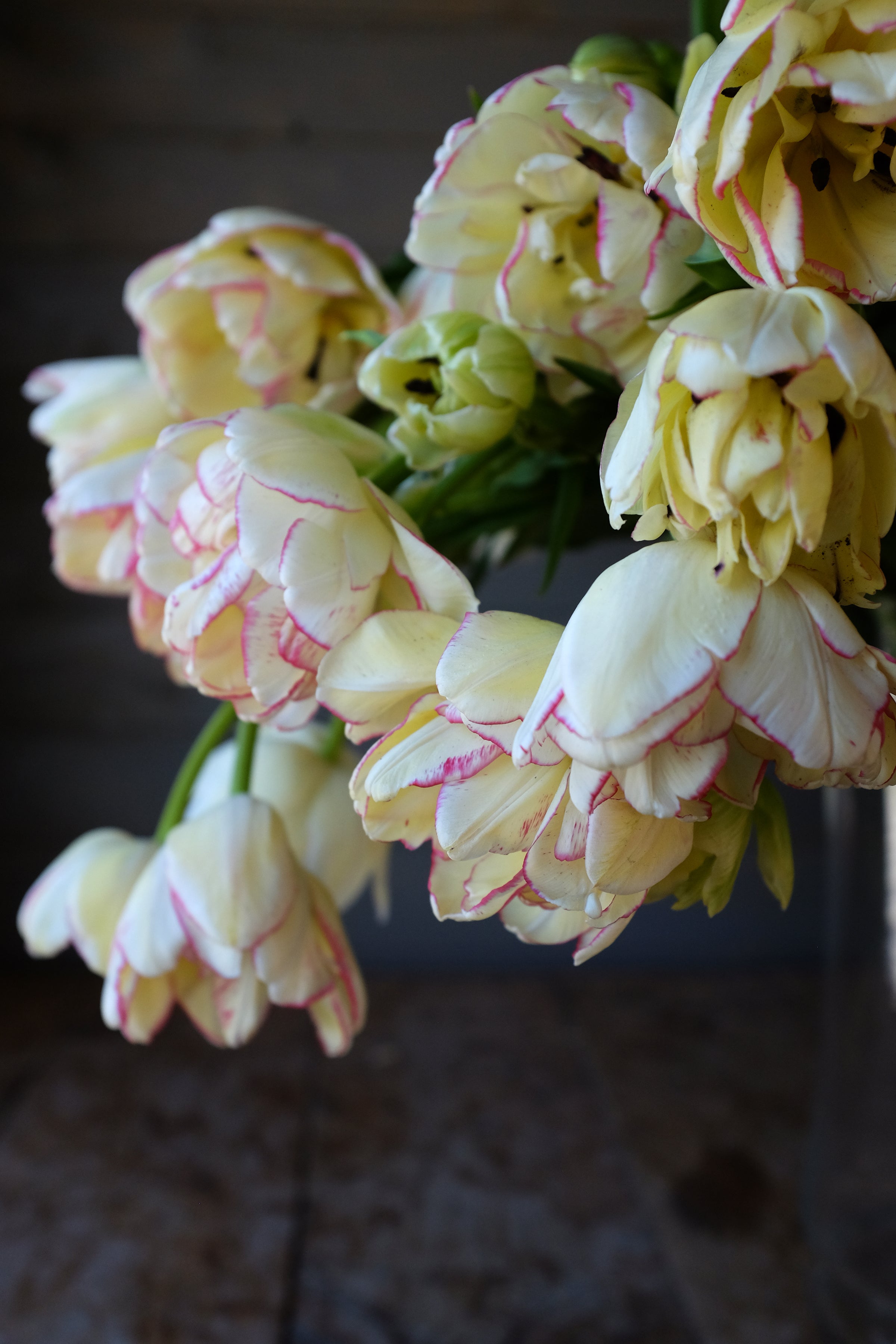 Belicia Tulip Bulbs
---
Belicia is a soft creamy white tulip with a subtle and sweet raspberry pink edging around it's outer petals. These tulips look like early spring peonies as their large double blooms open, and they last well as a cut flower, only getting more beautiful as they open and reveal a buttery centre with more flecks of raspberry. Each stem typically has multiple blooms on it! 
Height:16-18"
Classification: Mid Season Double 
Planting depth: 4-6"
Planting time: Fall
Quantity: 10 bulbs
Orders will be shipped in order that they were received, beginning on October 10th.