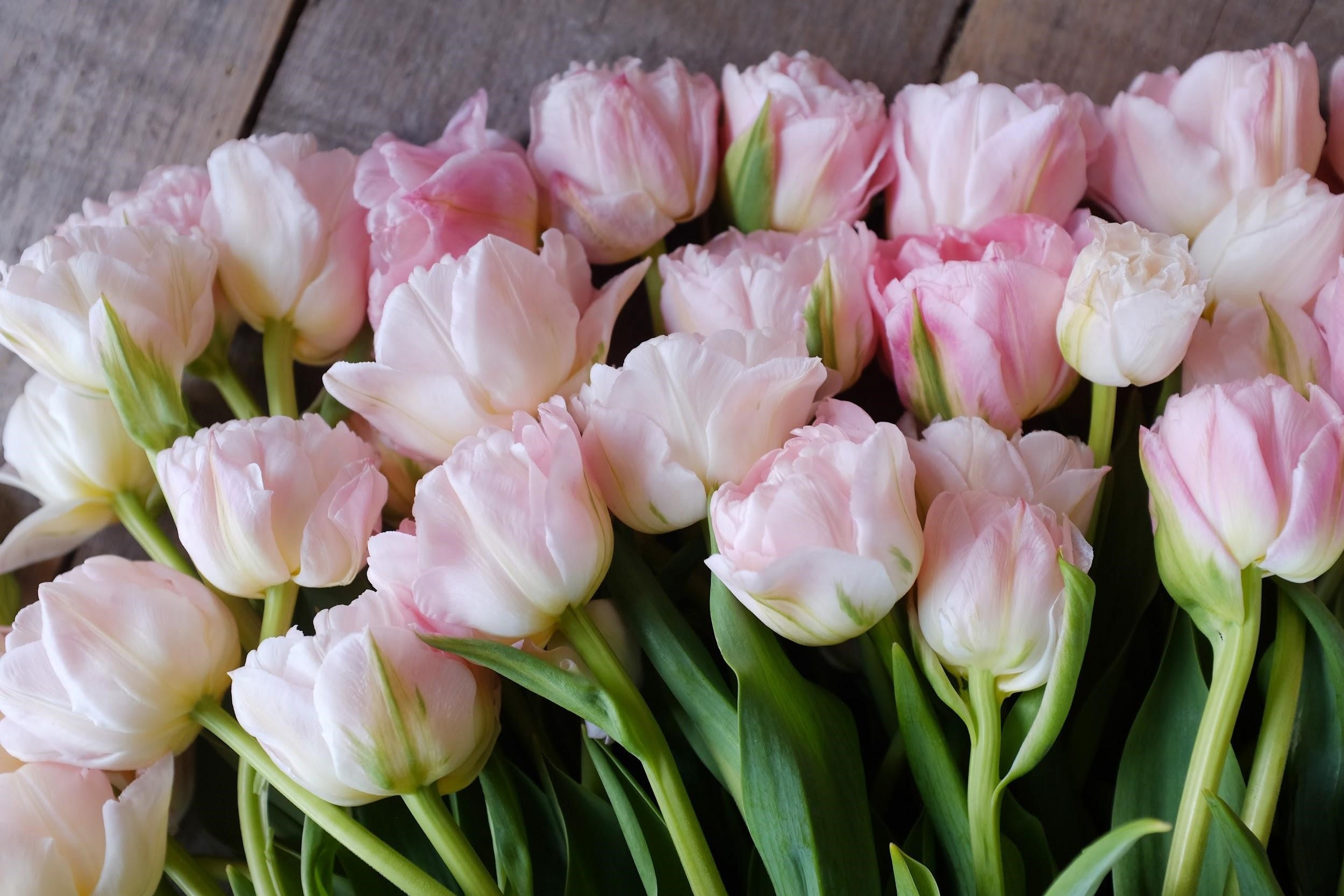 Dreamer Tulip Bulb
---
Dreamer produces perfect peony-like double blooms in a soft apple blossom pink. These blooms open large, and fade into the most beautiful blush tones as they mature. Dreamer makes a wonderful and long lasting cut flower.
Height:14-16"
Classification: Early Season Double
Planting depth: 4-6"
Planting time: Fall
Quantity: 10 bulbs
Orders will be shipped in order that they were received, beginning on October 10th.