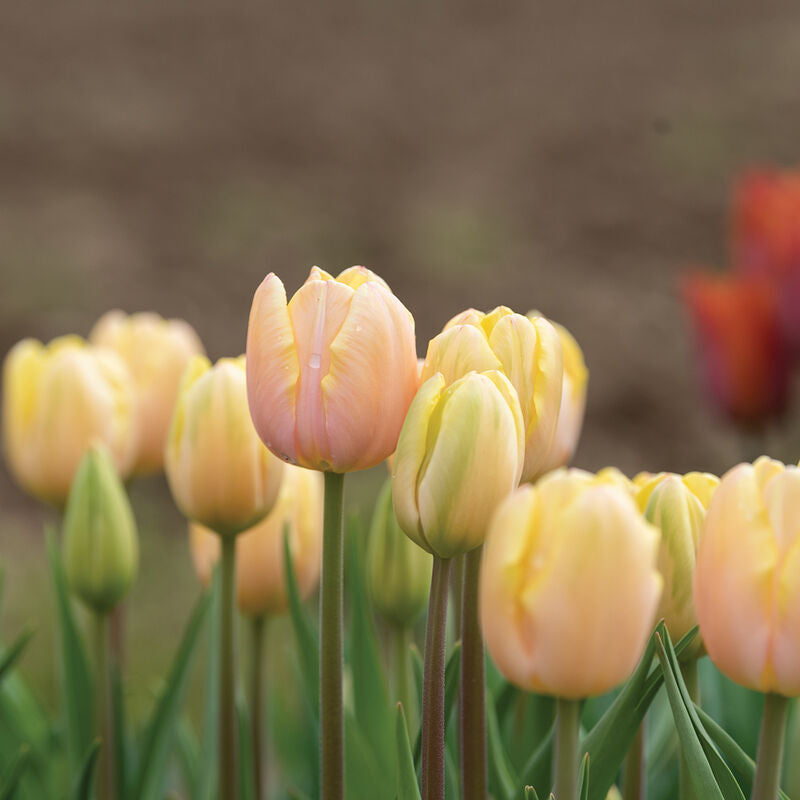 Mango Charm Tulip Bulbs
---
 Mango Charm is an exquisite peachy pink bloom, with mango highlights, and cream dipped tips. These flowers remind us of soft candy Easter eggs in the garden, and their tall, sturdy stems make them a stand out addition to a spring landscape.
Height: 18-20"
Classification: Mid-Season Single Triumph 
Planting depth: 4-6"
Planting time: Fall
Quantity: 10 bulbs
Orders will be shipped in order that they were received, beginning on October 10th.