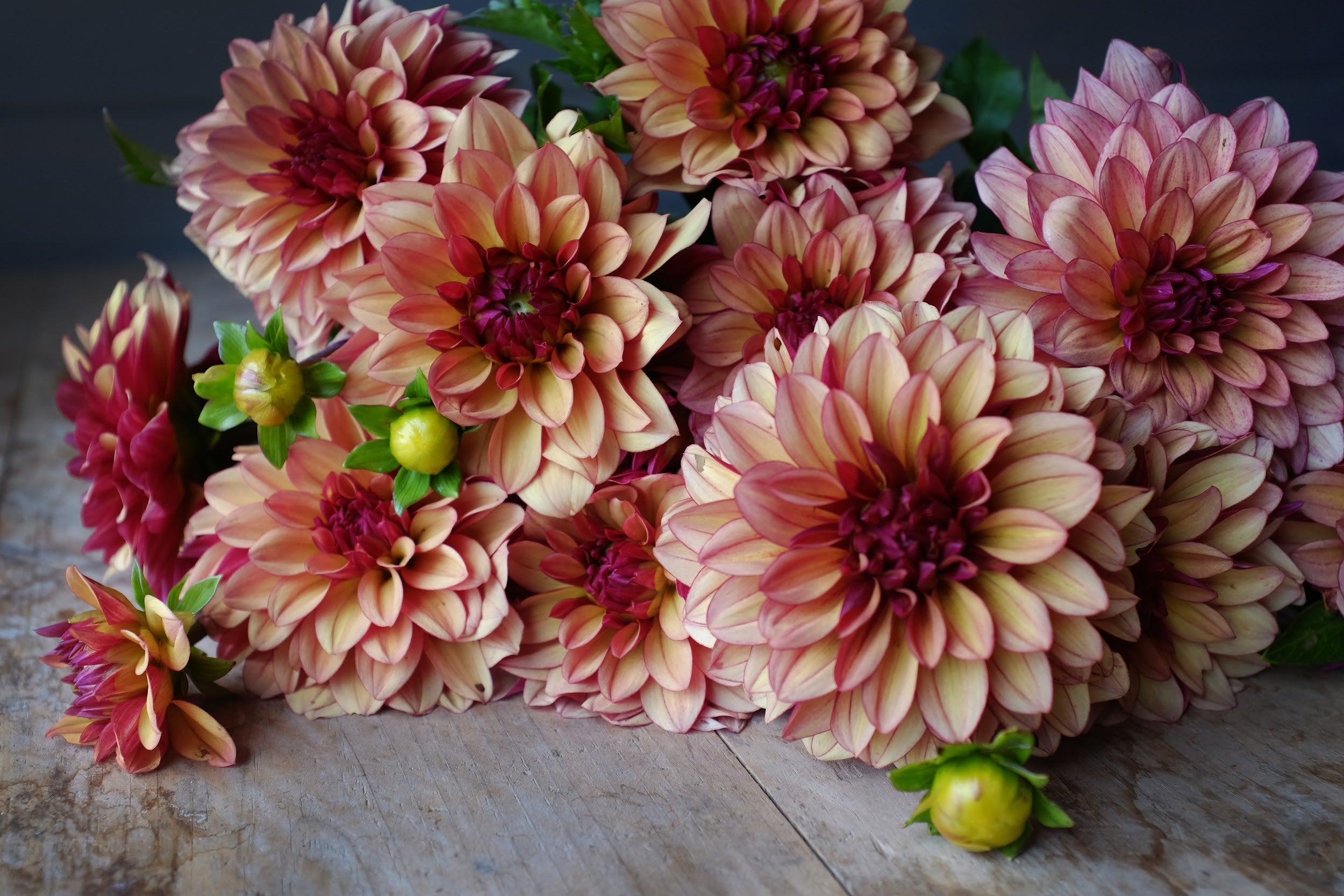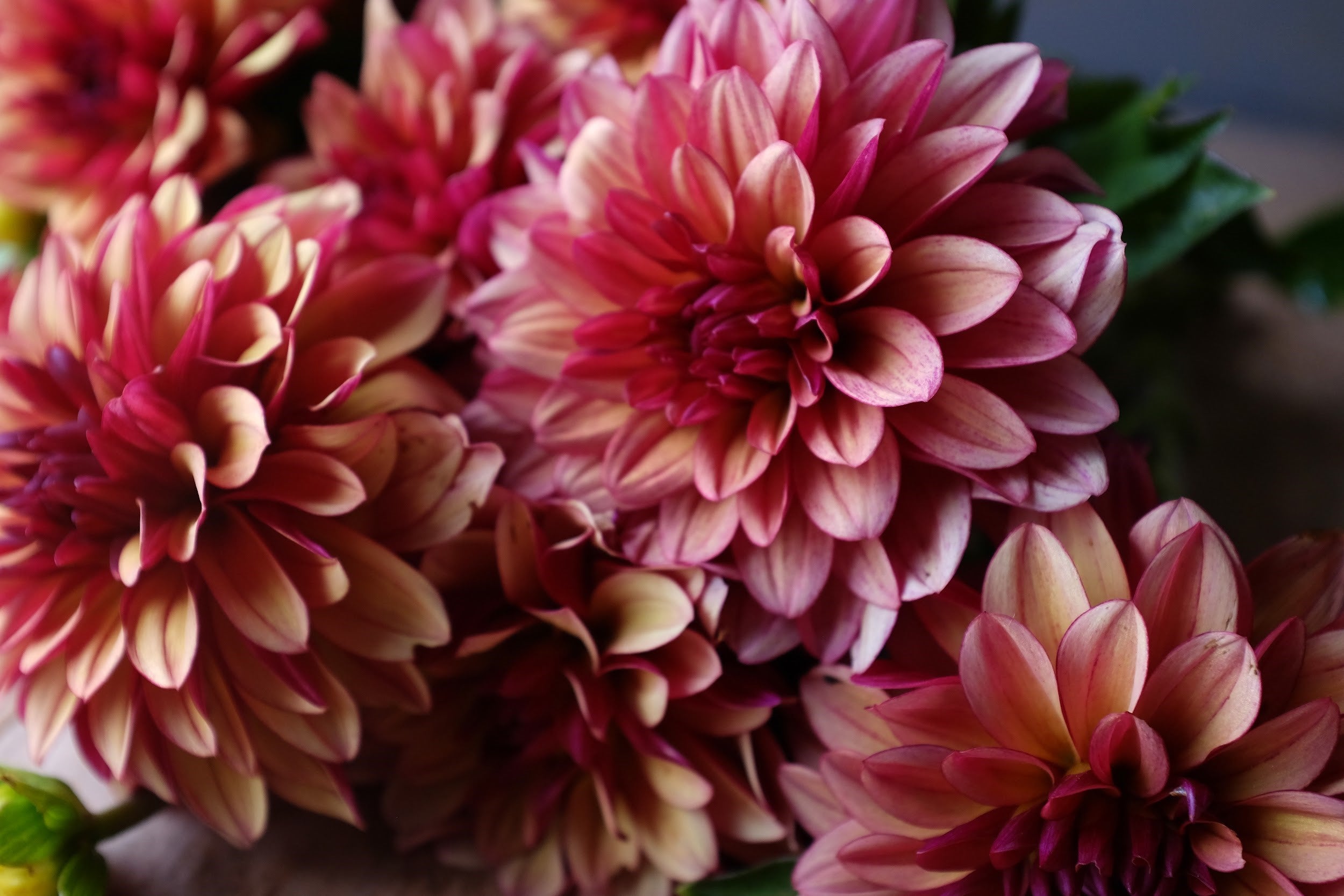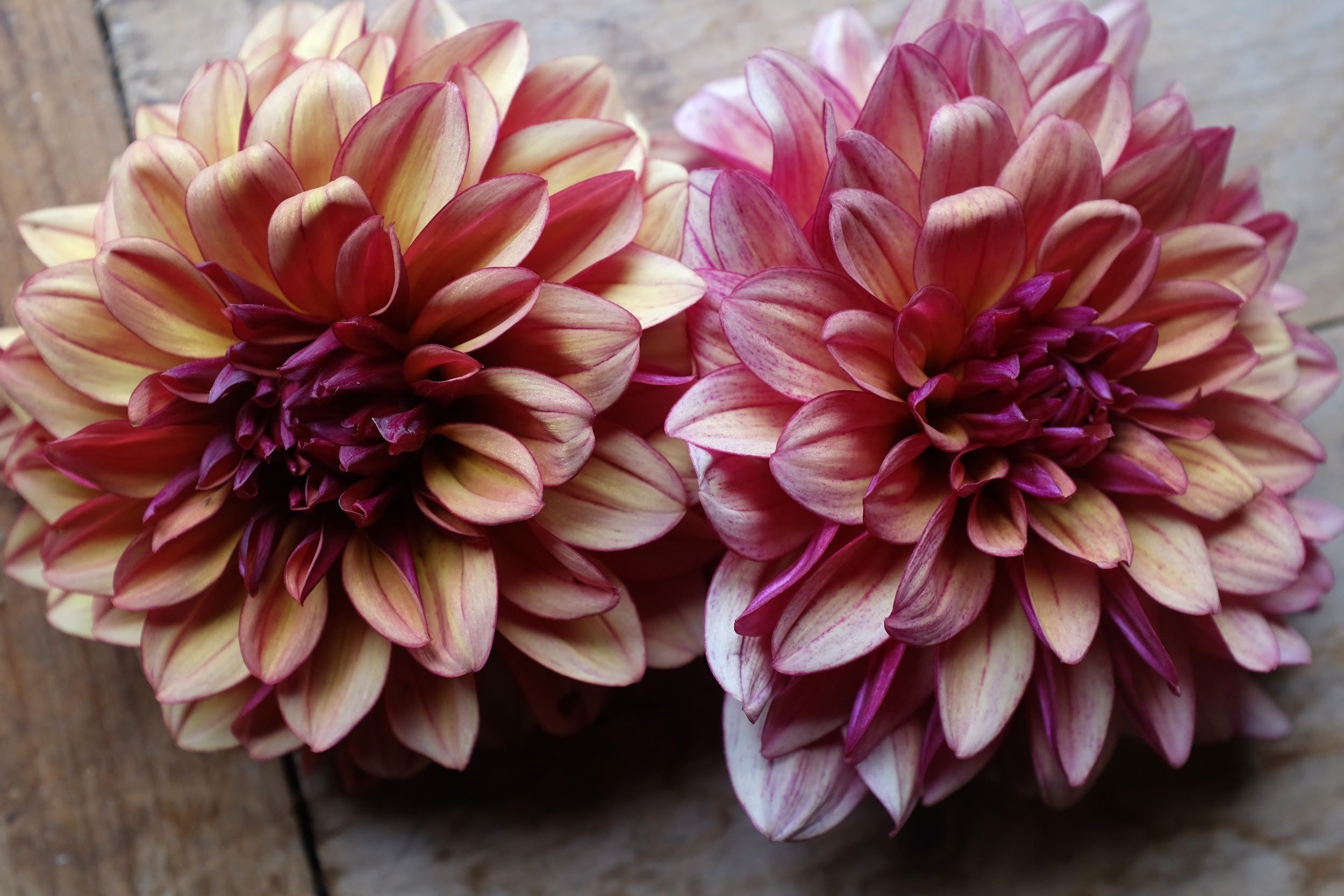 Crème De Cognac Dahlia Tuber - COMING MARCH 19TH
---
The petals on each double bloom are painted with a beautiful creamy gold with hints of peach and papaya on top, and a strikingly rich purple blended with red on the bottom. Crème De Cognac is a striking addition to any garden. Stems are shorter on this variety and are best utilized in jars when cut.
Bloom Size: 3-4"
Plant Height: 3-4'
Light: Full Sun, 6-8h of sun
Days to maturity: 80-100 days
Plant Spacing: 12-18"
Pinch: When plants are 8-12" tall
All Dahlia Tubers purchased from Dahlia May will be shipped early-mid April, depending on weather, as they cannot freeze. Due to weather we are unable to ship tubers earlier. Our tubers are only available for shipping in Canada, due to export laws. Unfortunately we are NOT able to ship tubers to the US or overseas.