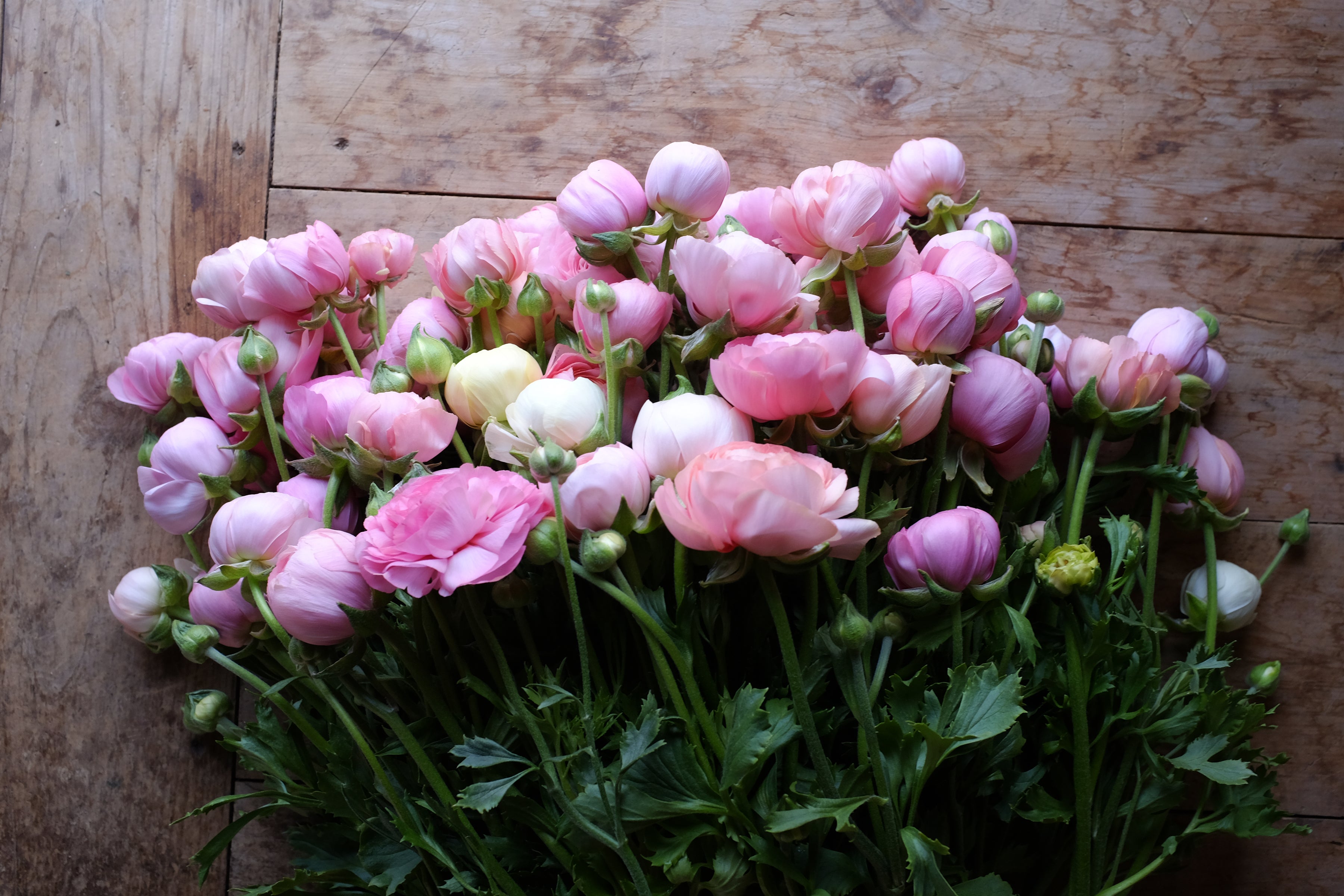 Italian Ranunculus Pastello Corms
---
Pastello is the perfect pastel mix of dreamy blush, pink, salmon and peach that customers seek out year after year. We plant more of this variety every year here at the farm! In most parts of Canada you'll plant these corms in the spring. A full growing guide is available on our website under the "Growing Resources" tab. 
Line: Elegance Italian Ranunculus
Height: 16-18"
Exposure: Full Sun
Planting time: Spring
Quantity: 5 Corms
Orders will be shipped in order that they were received. We begin shipping orders on October 10th.