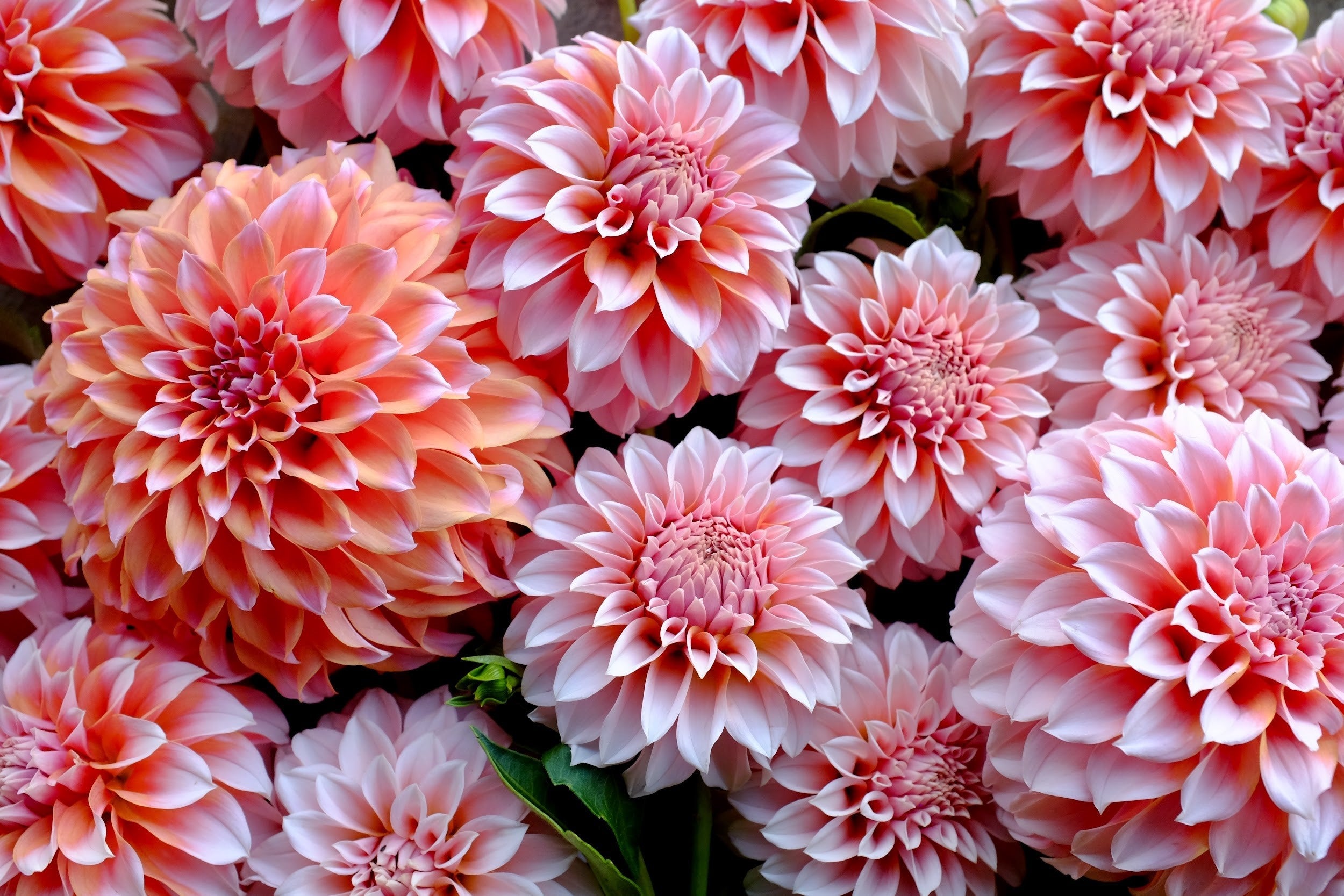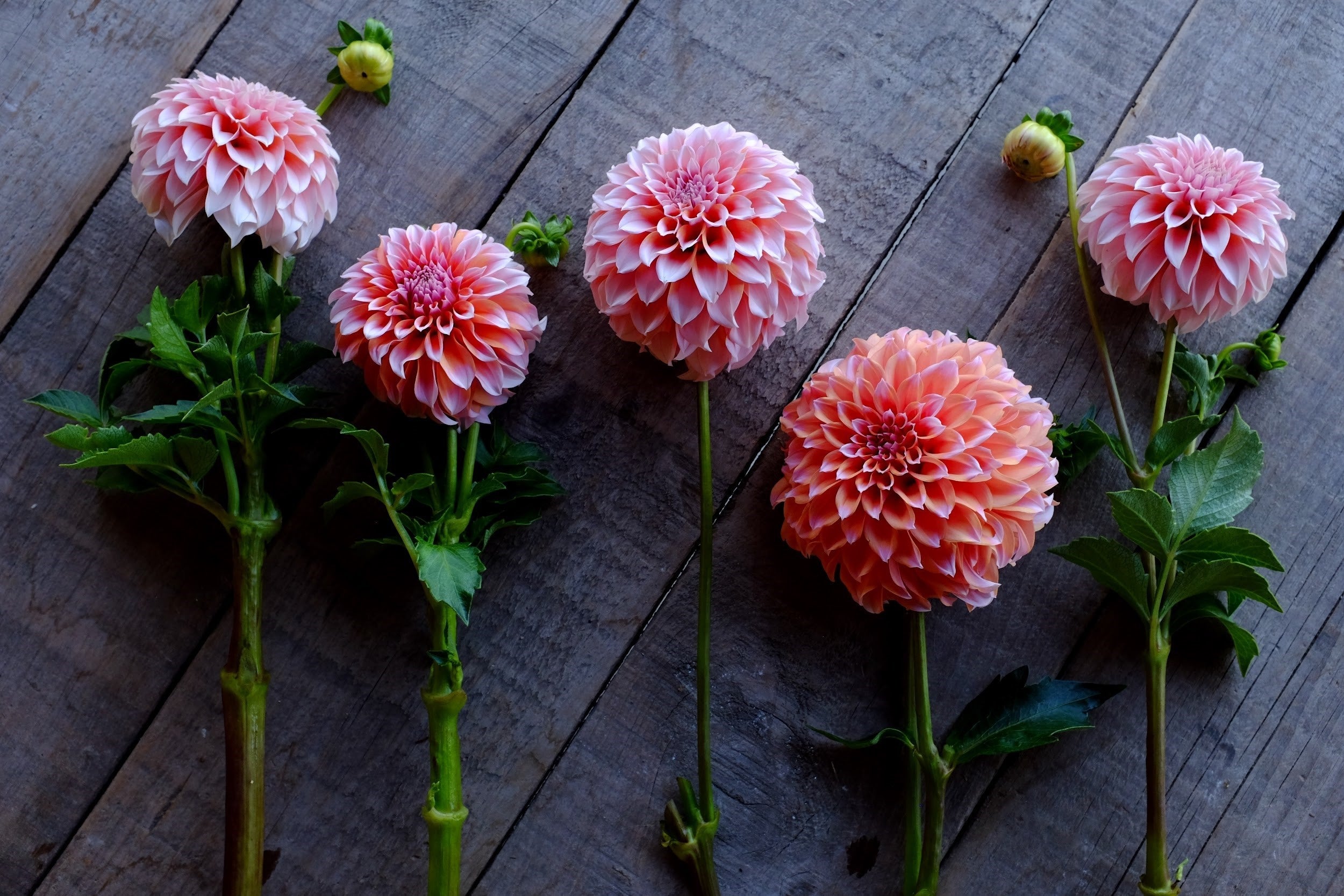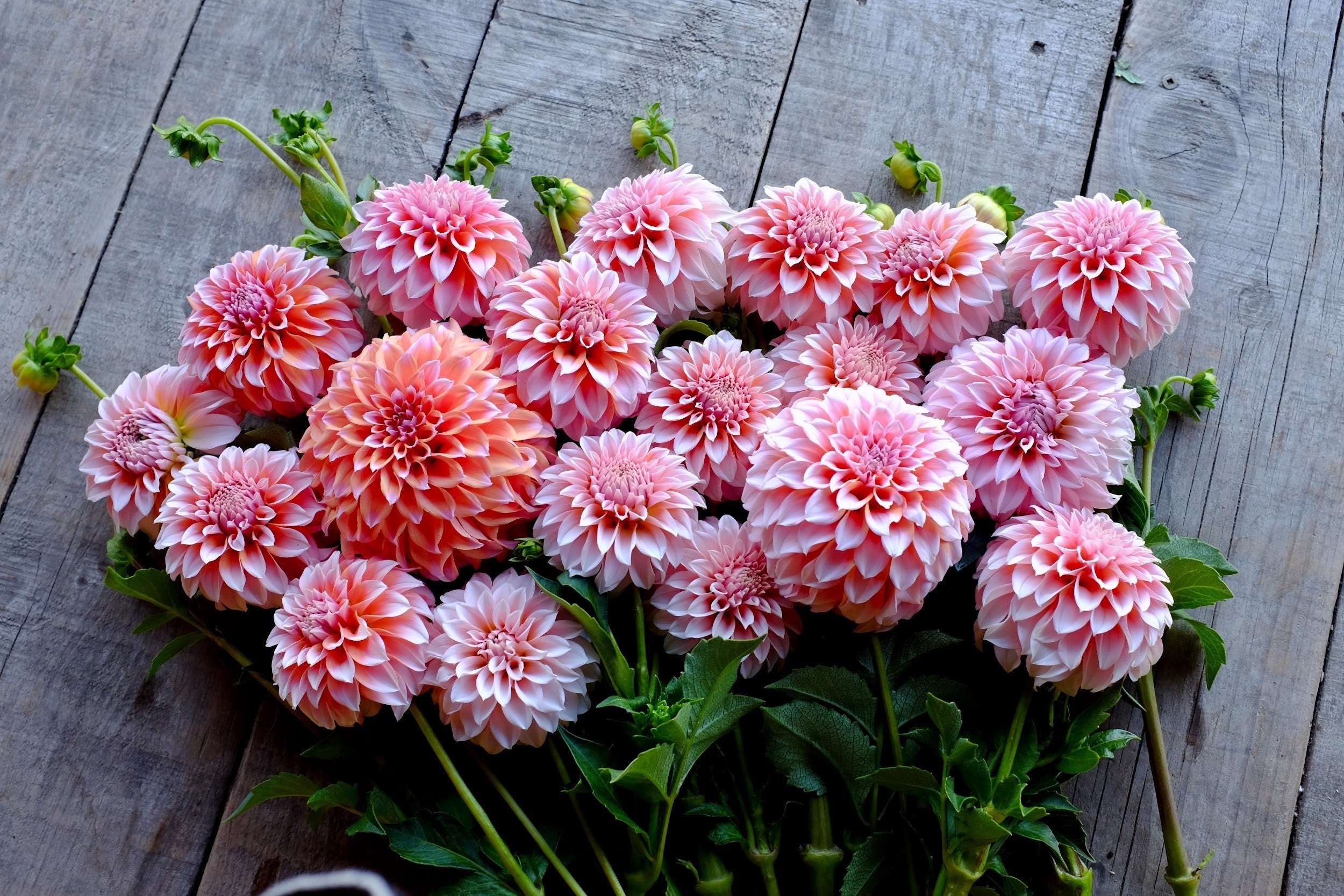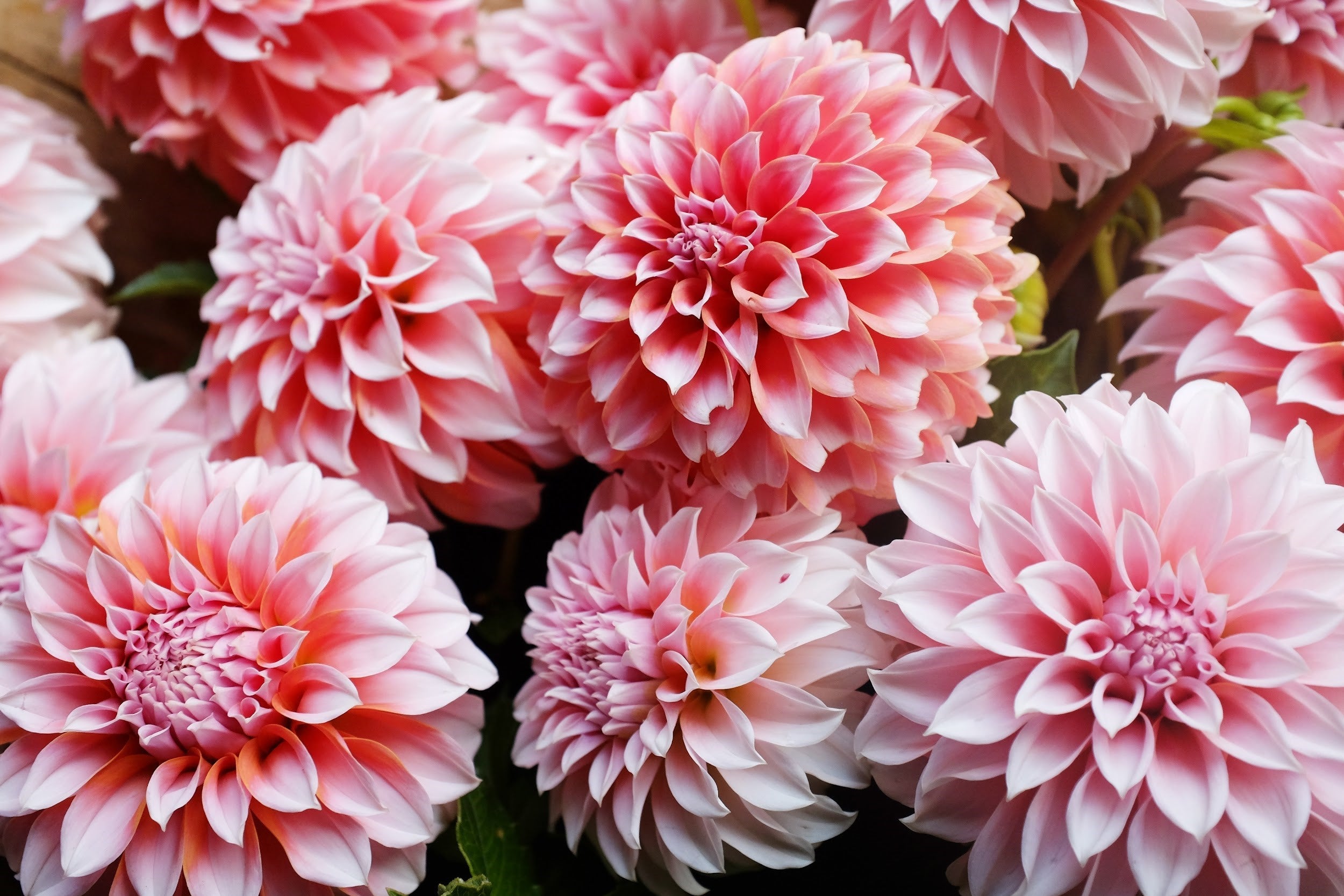 Peaches N' Cream Dahlia Tuber - COMING MARCH 19TH!
---
Peaches N' Cream is a highly sought after variety for a reason! Each bloom is different, with flowers ranging in shades of sherbet orange, soft pink, blush and sometimes a mix of each of these colors all in one bloom. Peaches N' Cream is distinctive and easily lives up to all of the hype. Tall plants produce an abundance of blooms all season long. This is a must have, and one of our very favorite varieties here at the farm!
Bloom size: 4"
Plant Height: 4-5'
Light: Full Sun, 6-8h of sun
Days to maturity: 80-100 days
Plant Spacing: 12-18"
Pinch: When plants are 8-12" tall
NOTE: Some plants will produce blooms with more orange in them, other plants will produce blooms that are almost exclusively blush, and the majority of the tubers produce plants that are a lovely mix of blush and orange. All of these variations are normal, and to be expected from a bicolour variety. Please see our photos for examples of the variations you can expect from these tubers.
All Dahlia Tubers purchased from Dahlia May will be shipped early-mid April, depending on weather, as they cannot freeze. Due to weather we are unable to ship tubers earlier. Our tubers are only available for shipping in Canada, due to export laws. Unfortunately we are NOT able to ship tubers to the US or overseas.